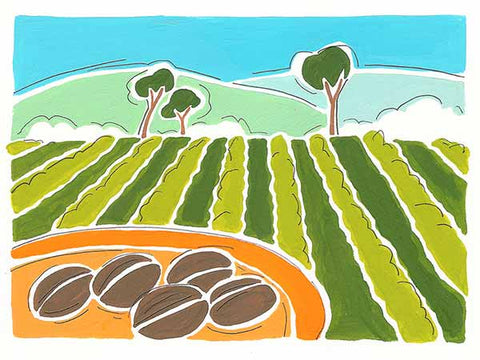 Nicaraguan Maragogype
Aromatic, sweet and nutty with a little citrus.
£8.00
Nicaraguan Maragogype are known as Elephant Beans due to their giant size but they are remarkably hard to source so we are glad to have them in stock.

The beans are sourced from various farms in Matagalpa and Jinotega. Maragogype elephant beans are a mutation of Arabica Typica, first discovered near the town of Maragogipe in Brazil. The trees yield smaller amounts of these massive coffee beans which makes them quite rare and espensive.  These days Maragoype beans are grown in several Central/South American countries but are still quite hard to come by.

Grown at an altitude of 1200 to 1500 metres this is a fully washed coffee.  Quite aromatic and wonderfully nutty with a hint of citrus! The sweet nuttiness stands out in all brew methods. Maragogype is known for low acidity but this has just enough! I think it's best in a filter or cafetiere but some of our customers love it as a really intense and syrupy espresso.  Good with milk too!