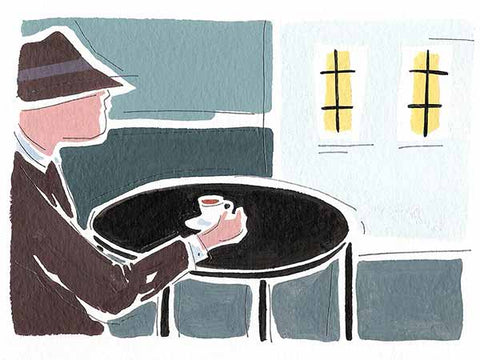 The Bloke
Big, bold and chocolaty
£6.00
A punchy blend ideal for espresso; there's a story behind this one.
The Bloke is one of our coffee customers and he was hooked on our Monsoon Malabar for about a year.  One day at my suggestion he tried a different coffee but unfortunately this wasn't to his liking, so he mixed it with some Malabar and created what he thought, was a terrific blend. For a bit of fun we roasted and blended a batch for the next market. Titled "The Bloke" the coffee had sold out by 10am!
A great name we thought, and our customers just couldn't resist trying it.  Week after week though they have been coming back for more. The blend is actually a mixture of Central South American coffees and the wonderful Monsoon Malabar. If you love Malabar, then I think you should try it.  Rich and full bodied with a touch of sweetness, chocolate and spice. A strong brew, yet still smooth.  I love it with milk, but Mr Monsoon enjoys his as espresso!
Suits all brew methods but we love as espresso.